Design thinking
Consider decoration early in design stage
Seeing lines and extrusion stripes on visible surfaces can be annoying. You can fix this easily by using decoration, and the solution might even be better than your original design.
Decoration is not the same as surface treatment, though surface treatment could be considered part of decoration. In this case, decoration represents the patterns or optical effects which are integral to the extruded solution, created at the design stage.
The advantages of decoration include:
Attractive design
Masking of imperfections
Protection against damage during handling, machining and storage
Let me take you through each of these points.
More attractive product design
Even without the annoying lines or stripes, adding a decorative pattern can make a plain aluminium surface more attractive.
In fact, the consistent use of a pattern on all the component profiles of your product can help make it uniquely identifiable. The possibilities for creating unique designs are endless.
Here is an example, where you can hide a joint – elegantly – by making it part of a fluted design.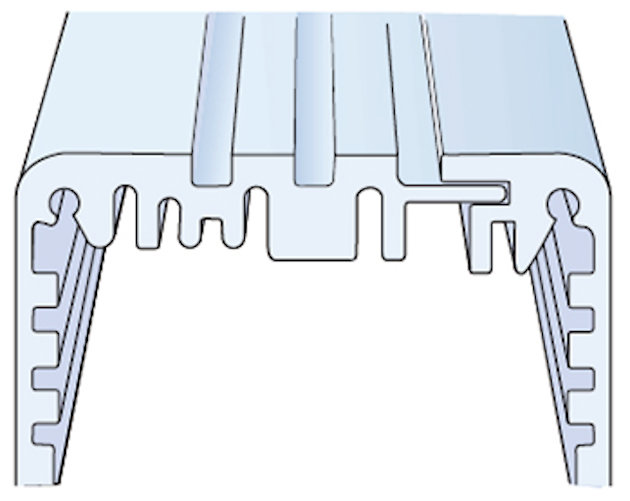 Masking of imperfections
Let me give you an example of this. Extrusions that have arms and screw ports may have process-induced shadowing opposite such features. We call them heat zones. Decoration can mask the heat zones completely.
Another way to reduce these zones is to provide generous radii to carry away the heat.

Protection against damage
Well-designed decoration can also protect profiles from handling and machining damage.
For instance, during storage, you can rest the profile on the raised decorative ribs. This protects the flat surface from damage.
Interested in learning more?
Contact us to learn more in using aluminium in decoration!