Sustainable design
Energy-positive in the far north
Life-cycle perspective and design flexibility are reasons why aluminium solutions are being used in sustainable buildings. Like the office complex in Norway, which reduced its energy use by 90 percent and is generating more power than it consumes.
Buildings consume huge amounts of energy. The work of Norway's Powerhouse alliance shows that the energy performance of new and existing buildings can be improved dramatically, even in cold Nordic climates.
Powerhouse's first project was the rehabilitation of an office complex near Oslo. The renovated two-building complex opened in April 2014 and became the world's northernmost energy-plus building. Two thousand people from around the world have already visited the building to see with their own eyes.
Tailored aluminium window solutions were part of the effort. Tine Hegli, a senior architect at Snøhetta, one of the Powerhouse partners, talks about the lightness of the material, its strength, and how it is easy to work with and customize. Withstanding the harsh climate of Norway's Atlantic coast is another plus.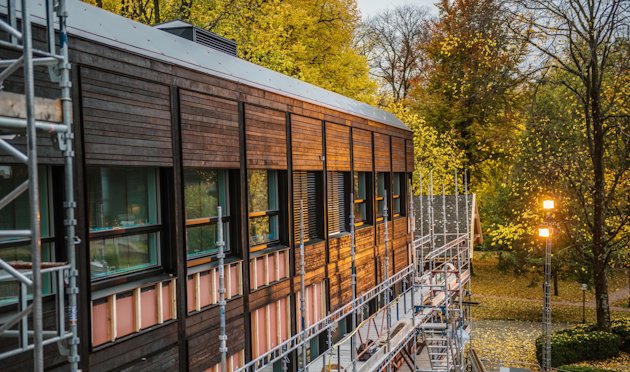 Aluminium was used to minimize the window frame size and maximize transparent areas. This required a special type of window that could be opened outwardly and which met passive-house requirements. Such a slim frame could not have been produced with wood.
Life-cycle perspective is also essential to the Powerhouse concept. This is another advantage for aluminium, because, to recycle properly, all materials need to be dismantled in a structured way. And compared with other materials, aluminium does not suffer from quality downgrading during the process.
Powerhouse aims to develop commercial buildings that produce more renewable energy over their lifespan than is consumed in the production of their materials, their construction, operation, demolition and ultimate disposal. Powerhouse has six partners, each with a single task: property management, construction, architectural design, environment, consulting, and aluminium solutions - Hydro's area of expertise.
Interested in learning more about using aluminium in facades and buildings and design?
Contact us and we will put you in touch with the right expert!