Design thinking
No limits to bicycle design with aluminium
When cycling enthusiast Craig Gaulzetti found that no one was selling the exact bicycle he wanted to ride, he decided to build it himself. Once he started using aluminium, he never looked back.
Gaulzetti is a Boston-based designer and builder of custom-built racing bicycles. His first prototypes were made out of carbon fiber, but he found that the composite material limited the angles and dimensions he could use. Then he started using aluminium.
"I switched to aluminium because it really opened up the possibility to further customize and tweak the bikes to the needs of my athletes," he says. "With aluminium I have the option to create an infinite number of designs."
Best bicycle possible
From his rooftop terrace overlooking Boston Harbor, with jet planes from Logan International Airport passing overhead every few minutes, Gaulzetti recounts his growing involvement with high-end bicycle design.
"I got very invested in the bike industry and getting people onto very nice road bikes, doing fittings and frame design and working with different builders throughout the world," he says. "Eventually, I started my bike company because no one was selling the bike I wanted to ride."
Right from the start, he knew he wanted to concentrate on building specialist sports bicycles, not mass-market commodities. "From the outset my bike was never meant to be a retail product," he says. "It wasn't going to be a bike for everyone. It wasn't for transportation. I just wanted to build the best racing bicycle that I could."
All of Gaulzetti's bicycles are custom-made for individual users. "No bicycle of mine exists without someone asking me for one," he says. "And aluminium allows me to build custom bikes that are made to order for my racers."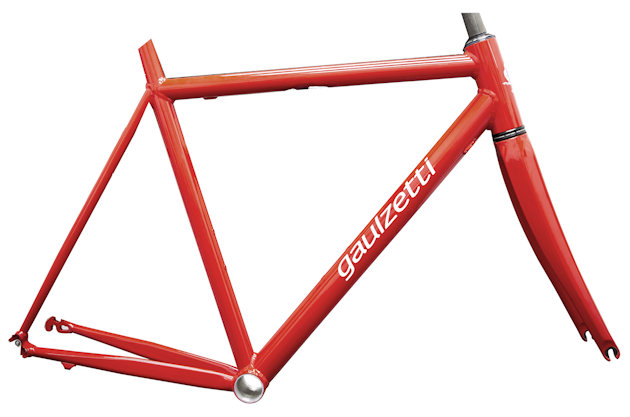 Exceptional ride quality
The new aluminium alloys that he works with also enables Gaulzetti to make bikes with exceptional ride quality, he says. "My clients are always telling me that they have never owned a more comfortable bike."
He designs them himself, then works with a variety of craftspeople – machine shops, tubing suppliers, welders, CNC operators – to manufacture them.
"It really depends on who can work with the materials that I want to work with," he says. "The newer aluminium tube set that I just designed requires a complex and difficult heat treatment cycle. So I had to search out someone who could do this. With the newer tube set I'm able to build a bike that's a little bit lighter and a little bit stronger."
Exploring the material
Gaulzetti learned how to manufacture high-end racing bikes by working with the material suppliers. "I don't have a background in material science, but I'm intellectually curious," he says. "And in order to improve the bikes I was building I had to explore the materials that would allow me to best do that."
He adds that the friction stir welding technologies that are coming into being with aluminium "should lead to some really big leaps forward in what bikes can do and how strong and light and responsive they can be built."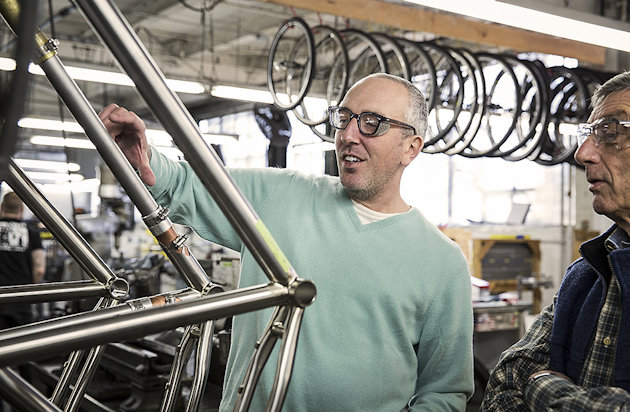 Interested in learning more?
Contact us about using aluminium in your product design!