Design thinking
Slim design, strong shelves
While rebuilding our family home, I spent a lot of time looking for a shelving solution that didn't exist. I wanted a slim, attractive shelf that could hold heavy items, such as a widescreen TV or wine bottles. When I couldn't find it, I decided to make it myself.
And then I went a step further – I quit my day job as a sales director to focus entirely on my shelving idea.
In 2013, I started my own company, Strackk. Happily, at the time, I was unaware of all the struggles of being an entrepreneur or I might never have made the leap. Fortunately, I love what I'm doing – even the challenges that come with it!
Initially I was faced with design challenges. How could I make my shelf "float?" I wanted it to be aesthetically pleasing and minimalistic, but also extremely functional with a high load capacity.
Coming from a family business in the metal sector, where craftsmanship and quality are so crucial certainly helped steer me in the right direction. I was able to get valuable insights that led to the best choice of material for my Strackk shelves – aluminium.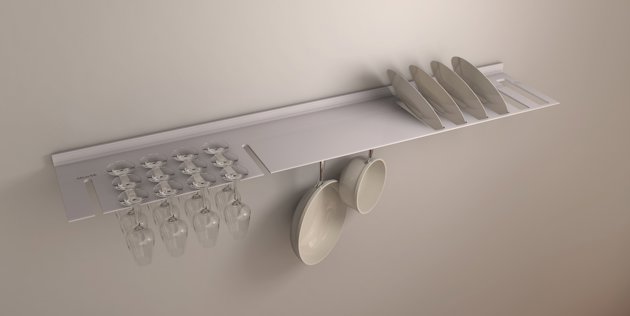 Strong and light, long-lasting and attractive
I like the fact that aluminium stands up so well, in all kinds of conditions and weather. The material has a timelessness and beauty that will be just as attractive 100 years from now.
Aluminium is a strong, yet relatively light material, meaning that the minimalistic Strackk shelves can be loaded up with 250 kilograms of goods. That's no small achievement. In fact, the Dutch government was so impressed by this they subsidized my innovation.
I had found the perfect material, but I also wanted to be able to use magnetic hooks on the shelf so kitchen pots or clothing could be hung up and aluminium, while it may be many things, is not magnetic. The solution was to attach a metal strip in iron, which serves a dual purpose by also masking the screws used to attach the shelf to the wall.
I also wanted the ability to have slots and holes on the shelves to make them more multi-functional with the capacity to hang wine glasses, insert a bookend or accommodate a variety of objects. The ability to manufacture the shelf in any color or print design was also important.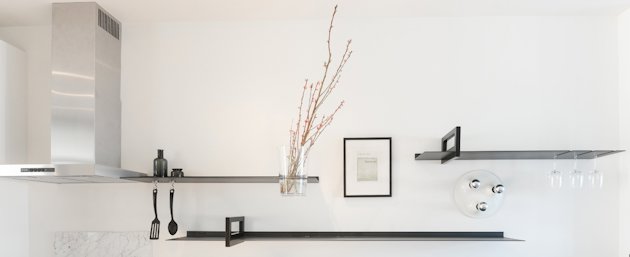 Three production phases
Making the Strackk shelving concept would basically require three production phases to cover these aspects: extrusion, engineering (to accommodate the holes and slots) and painting or anodizing.
I had heard about Sapa (now Hydro) through my industry network and once I met with them there was no need to look further for a manufacturer. Despite being a startup in the consumer market, with relatively small volumes in the beginning, there was a willingness from them to help me every step of the way. The lines of communication were always open and they optimized details to make the production more efficient and economically feasible.
Strackk was launched in 2014 at the design fair Salone del Mobile Milano and today the shelves are sold in Europe and abroad.
Interested in learning more?
Contact us about using aluminium in your product design!