Sustainable design
Improving sustainable product design with aluminium
As a designer you are always in this dilemma. You are effectively there to design new things. But you are also creating more things that need to be manufactured, and this uses energy and resources.
Designing new products is a lovely thing to do, because people need products that are better designed, more user friendly and which last longer. It is lovely to know that these products may help improve the lives of people or just make their surroundings more comfortable.
Still, you need to look at other aspects and ask yourself: How is this a good product design? Where do the resources come from? Where will the product end up, at the end of its life?
Reduce energy consumption and waste
I think it is very important to be realistic about these questions and keep them in mind when you start a new project, because everything is always a compromise. Even if I use my computer to write this article, I am going to use energy.
I always try my best when designing products to consider all the steps of the process and keep energy consumption and waste as low as possible. Part of this as well is the packaging design. Personally, I try to limit the packaging as much as possible and use sustainable materials.
Offering consumers more sustainable products
In general, I think that more and more people are becoming aware about how important it is to live a more sustainable life, produce less waste and consider daily behavior.
But people who design products and manufacture products have an important responsibility to offer sustainable products and make consumers aware of how these products are made. So hopefully, as a result, people will start asking the right questions and will change their consumer behavior.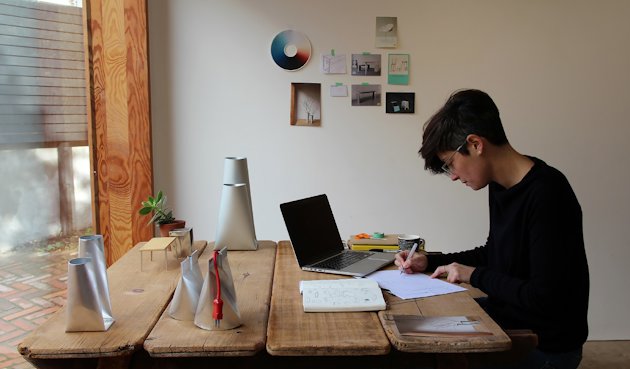 Aluminium benefits in product design
I really like working with aluminium because it can be shaped relatively easily and it is much lighter than other metals. Using a light material is great for the user of the final product, because you can use it very flexibly and move it around easily. It is also easier to ship to a client.
On top of this is the recycling aspect. Working with sustainable materials is very important to me.
Interested in learning more?
Contact us about how you can utilize extruded aluminium solutions in your product designs!