Design thinking
Five inspiring aluminium designs we saw at London Design Festival
London Design Festival brings together the best in design, innovation, and creativity, and we witnessed some remarkable displays featuring aluminium at the 2023 show. Several left us inspired. Flat out. Here they are.
London Design Festival provides a platform for creativity and design excellence. The 2023 show did not disappoint. From Jamps Studio's recycled aluminium furniture to the mesmerizing exhibits by The Tom Dixon Studio, Albore Design's "Drum," the elegant BOA table from HAY, and our own stand featuring the Bello! bench, we saw exhibitions that left us inspired and in awe of the boundless possibilities of design.
Have a look!
Recycled scrap aluminium furniture by Jamps Studio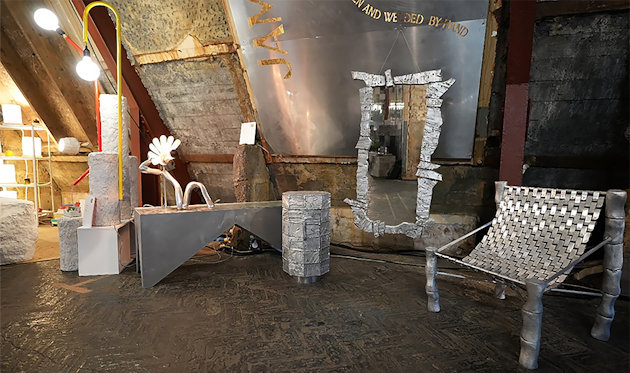 Jamps Studio took an innovative approach to using recycled scrap aluminium which was truly commendable. Jamps maximized the properties of this material by casting and weaving, to create distinctive objects from reused aluminium. Their furniture pieces not only contribute to the preservation of the environment, through reuse, but they also exude creativity and craftsmanship.
HYPERMOBILE by Tom Dixon Studio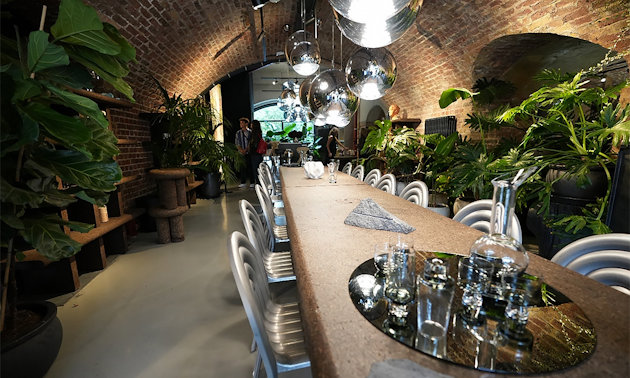 Tom Dixon's studio never fails to impress with its cutting-edge designs. In London, they presented an array of intriguing exhibits at HYPERMOBILE, including the Hydro Chair. This avant-garde chair pushes the boundaries of traditional design, incorporating innovative features using aluminium from Hydro.
Tom Dixon Studio also collaborated with teenage engineering, combining their expertise to create unique designs. Their innovative music equipment was placed on their field desk, which was made from Hydro CIRCAL aluminium, which contains at least 75% recycled post-consumer scrap.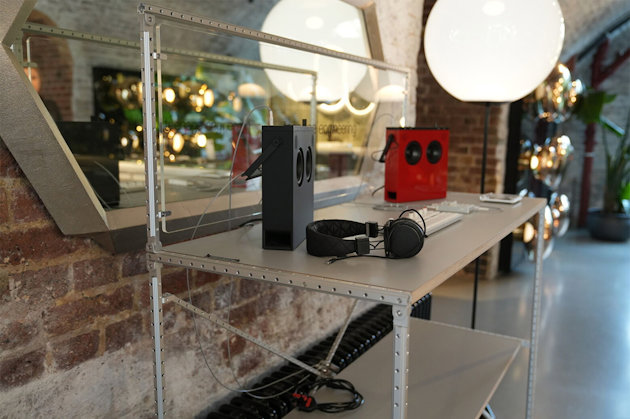 Albore Design and their Drum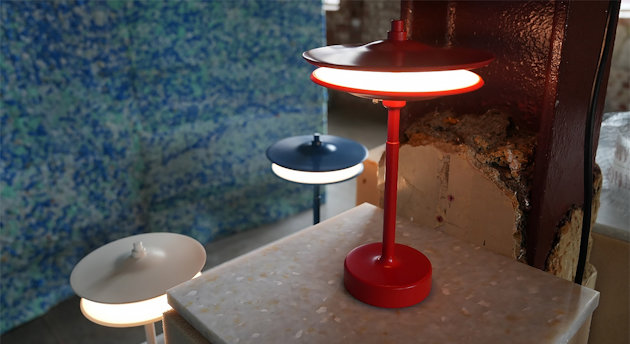 Albore Design's "Drum" left a lasting impression. The unique design features in this stunning piece of furniture make it a true work of art. Their choice of aluminium, combined with careful craftsmanship, results in a visually striking and functional lamp that symbolizes a drum, hence the name.
BOA table from HAY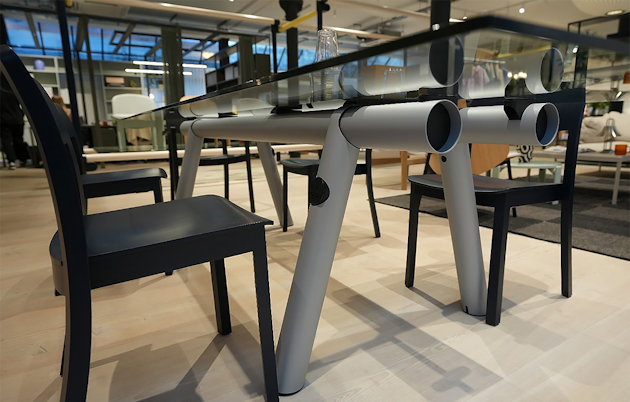 The BOA table from HAY was another highlight of London Design Festival 2023. This table embodies elegance and simplicity, with clean lines and timeless design. Crafted with precision and attention to detail, the BOA table effortlessly combines form and function. The tubular structure is made entirely of Hydro CIRCAL, which is aluminium made from a minimum of 75% recycled post-consumer waste. It serves as a versatile piece that can enhance any workspace.
The Bello! bench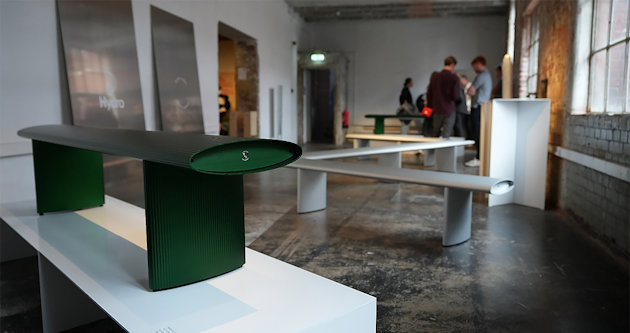 Last but not least, our own stand at the London Design Festival featured the remarkable Bello! bench designed by Lars Beller Fjetland. This eye-catching piece embodies the perfect blend of aesthetics and functionality, now in a symbolic, natural green color. With its modern design, the Bello! bench is a testament to our commitment to aluminium design.