Sustainable design
How extrusion design is helping me close the loop with Loop
Complex forms often require multiple parts to be assembled in an additive process. Each junction and change of material represents a possible point of failure that threatens to cut lifetime and complicate disassembly for repair and recycling. With Loop, a series made in collaboration with Tala, I took an alternative approach in designing a family of lights from a single component, from a single material.
Together with the design team at Tala, we developed an innovative subtractive manufacturing process that starts with a pair of complex co-axial extruded aluminium profiles that provide in a single part both the shade and fitting. It sounds easy when you say it. It was not.
There are so many different things that you can do with an extruded aluminium profile, but there are also conditions and things that you cannot do. Knowing this requires discussions with an expert.
I'm aware that aluminium is endlessly recyclable, so it was nice to try to begin the project with that as the starting point. This is why I called the project Loop, because of its closed loop philosophy, the form of the product and the fact that you can endlessly recycle the aluminium.
Going from multiple aluminium profiles to just one
In some of my earlier designs for this product, we combined multiple profiles. But after having had technical discussions with Hydro, we realized that we could make this product from a single profile. Which from a design point of view, is super-interesting because it is a singular part, single material and assembly or disassembly. And it would make production a lot more efficient.
We had discussions with everything explained in detail. And most designers love to see how things are made because if you understand how things are made, you can design better things.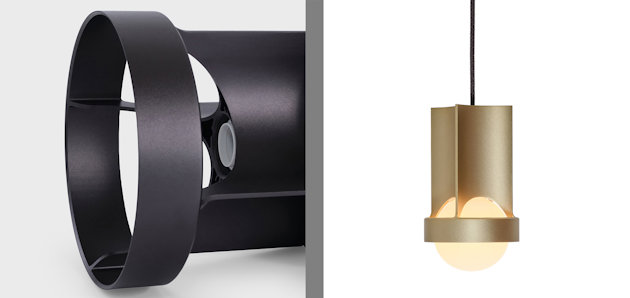 Disassembly is not required
In this design, with one part, disassembly is not required. You can simply pull the central fitting out and you have a single ready-to-recycle part – it's designed to be recyclable.
This is kind of the way I work, and the things that I like about economy and simplicity. It is a very simple single part that has all that simplicity with regard to manufacturing, disassembly, recycling. I don't like things that are over-decorated or over-finished.
Consider the whole story from manufacturing to recycling
I think designers have to consider the lifetime of their products. Not only how efficiently they can be made, but how long they will last, so that it is useful for as long as possible. And then at the end of its life, that it can be simple to disassemble and recycle and have some value as well.
I think design is about considering the whole story from manufacturing to recycling, where you close the whole loop. And aluminium seems to really offer that circular kind of approach to things. I mean, aluminium has a lot of recycled content in it anyway. It has already had a life somewhere or as something else. That this was a window frame, for instance. Something.
This product is called Loop because of that. That was the idea. It is a robust and long-lasting product that requires little or no tools to disassemble. And when its life does end, the raw material – aluminium – is easy to reclaim and recycle for its next life.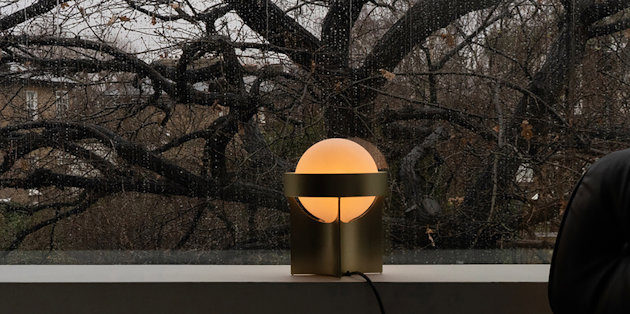 Contact us to learn more about using extruded aluminium solutions in your product design!