Sustainable design
Recycled car parts for sustainable building design
Discarded car products are being recycled and reused in aluminium-framed doors, windows and façades. This is improving the sustainability profiles of the building solutions and thereby benefiting the architects and metal builders who are utilizing the products.
Polyamides are polymers that contain repeated amide groups. Nylon is an example. Polyamides are commonly found in automotive applications due to their high durability and strength, and are also used as webbing in the thermal insulation of profiles used for aluminium-framed building solutions.
The global building systems brand Wicona is the first aluminium systems supplier to utilize only recycled polyamide for this application.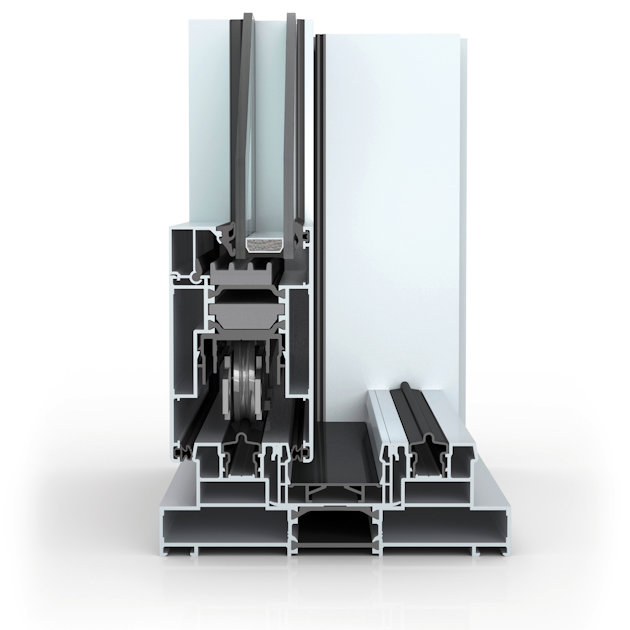 Its solution reduces fossil fuel consumption by 89 percent compared to production of the conventional polyamide, 6.6. It also cuts carbon dioxide emissions by 84 percent and water consumption by 32 percent.
As a result, products that use this webbing for thermal insulation are supplied with an Environmental Product Declaration from the German fenestration technology institute, ift Rosenheim. This allows customers to benefit from a reduced carbon footprint when ISO Type III declarations or certifications are required, in accordance with sustainability ratings such as DGNB, LEED or BREEAM.
Clean process
Wicona's process begins with the recovered polyamide from the automotive industry. The material is transformed into polyamide granules in such a way that its characteristics at the end of the process are directly comparable to those of brand new material. Mixed polymers or recycled mixtures of unknown origin are rejected. In addition, the process uses neither silicone nor perfluorated compounds (SH=C).
It is thereby a clean polyamide recycling process, leading to the production of thermal insulation strips. These strips are then used for thermal breaks in the profiles of Wicona's branded products.
Interested in learning more?
Contact us about using aluminium in facades and buildings and design.