Sustainable design
With IKEA, a new way of manufacturing furniture with aluminium
IKEA wondered whether it would be possible to produce modular furniture that could be disassembled and rearranged into completely different pieces of furniture. They came up with DELAKTIG.
What if products were designed to be reused instead of being thrown away? IKEA and industrial designer Tom Dixon asked us this when we began collaborating to produce open-platform furniture based on circular-economic principles.
DELAKTIG, the Swedish word for involvement, is the name of the product platform in which the pieces can be arranged into different constellations – into new pieces of furniture. You can turn a sofa into a chair, or a chaise lounge.
It is a new way of approaching furniture manufacturing. In the old way, the product would end up in the landfill or, best case, it would be recycled at the end of its life cycle.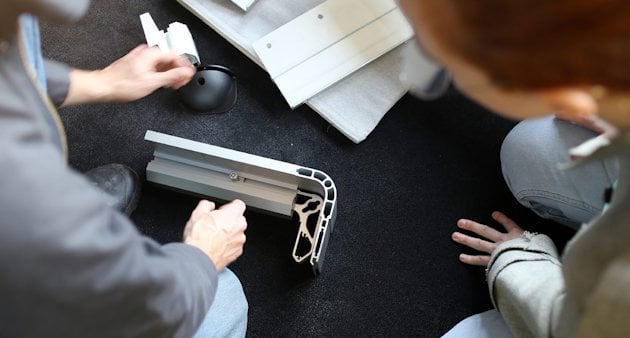 Extruded aluminium for furniture
The DELAKTIG frame is made of aluminium because it is the right material for the application. It is light, but it is strong, and adding features to aluminium is easy once it has been extruded into a profile.
As an example, we decided the DELAKTIG profile would have two grooves on the underside of the sofa where you can attach a lamp or enable other solutions that can be designed later. You can't see these grooves from the outside, because they are on the underside of the frame.
The finish that IKEA and Tom Dixon selected for the frame is a naturally anodized process, which creates an extra layer on the surface of the aluminium. It gives a nice appearance, makes the metal more scratch-resistant and protects it from corrosion. Door or window frames in aluminium typically use natural anodizing for the finish.
All the aluminium parts in the DELAKTIG series are easy to separate from each other. No welding was needed. The parts are screwed together.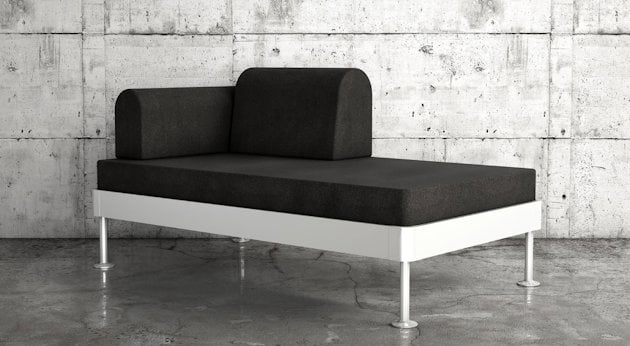 Aluminium in modern sustainable design
Aluminium as a material is a perfect match for modern sustainable design and production. Besides the advantages I already mentioned, aluminium keeps its properties after recycling.
The DELAKTIG frame was designed from the start for disassembly and recycling at its end-of-life phase. Which could be a hundred years from now.
By the way, I suggest that you invite your material supplier for support in the design phase. It will save you money.
Interested in learning more about designing in aluminium?
Contact us and we will put you in contact with one of our experts!